Individualized Programming
100% Individualized Programming
Regular checkups with your coach via email
Automatic renewnal until cancelation
Price: $49
Per 4 week training block
One-on-One Virtual Coaching
100% Individualized Programming
Weekly program management
Continuous nutrition coaching
FREE Technique Analysis
Automatic renewnal until cancelation
Price: $199
Per Month
Competiton Prep
100% Individualized Programming designed specifically for competitve powerlifters working up to a meet
Initial phone consulation followed by an additional call every 4 weeks
One time payment
Price: $60
Per 8 week training block
Join
Price: $120
Per 16 week training block
Join
Technique Analysis
Price: $19 per movement
(Squat, Bench, Overhead Press, Deadlift)
Your coach will provide you personalized corrective queues and exercises in order to help you improve your technique in a given lift, and also develop the foundations of human movement
Sign Up
Human Performance
Through lifestyle consultation
Price: $149 for 2 visits
One-On-One discussion with your coach to cover the the key tenets of how to maximize performance through nutrition and lifestyle
Includes a specific action plan designed around your individual needs
Sign Up
One on One virtual coaching features
More personalized approach to your programming. This option allows you to build a relationship with your coach so he/she can easily understand what your goals are and how to most effectively achieve those goals based on your lifestyle.
Includes human performance and nutrition coaching to give you a better understanding of how to optimize your performance through various lifestyle factors.
Access to Technique Video Tutorials and personalized guidance from your coach, which includes corrective queues and exercises just for you.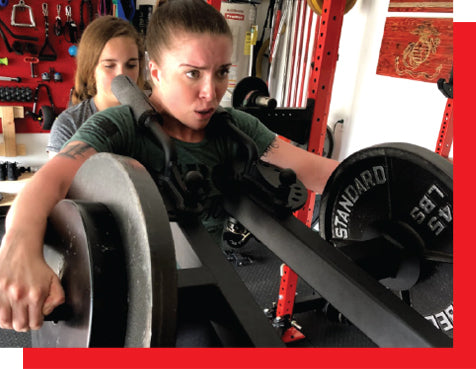 Competition Prep Features
Program designed specifically for powerlifters working up to a competition
You choose your exercise selection to give you the option of what you want to emphasize more in your training
A more systematic approach to RPE (rate of perceived exertion), allowing you to balance fatigue and growth more effectively to maximize performance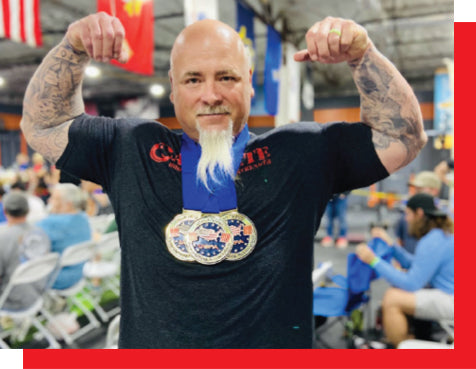 Individualized Programming Features
Program designed specifically to meet your needs
You choose your exercise selection to give you the option of what you want to emphasize more in your training
A more systematic approach to RPE (rate of perceived exertion), allowing you to balance fatigue and growth more effectively to maximize performance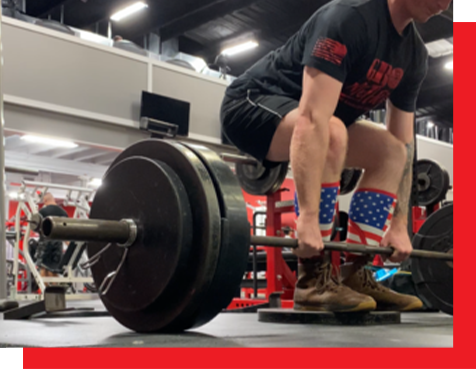 Technique Analysis Features
Per movement, 2 video submissions are needed of a front view and side view
After receiving video submissions, your coach will provide individualized corrective interventions, queues, and feedback to help develop the foundations of human movement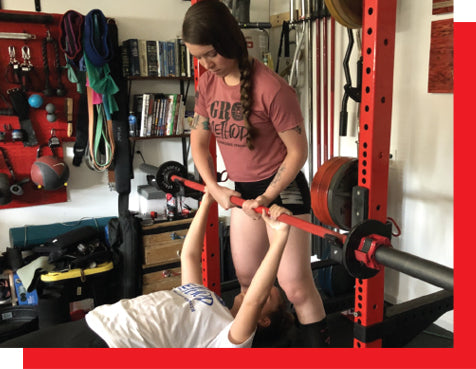 Human Performance Through Lifestyle Features
During the phone call, your coach will provide you with a foundation of information regarding low-carb nutrition and sleep quality. This information will give you the tools needed to begin optimizing overall human performance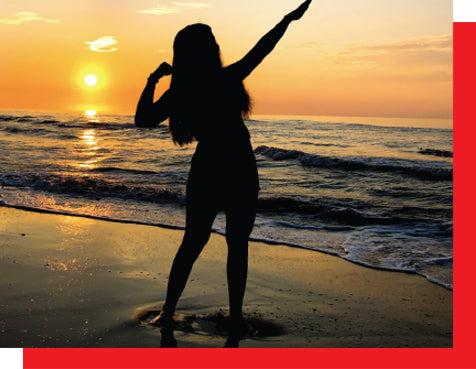 People say the nicest things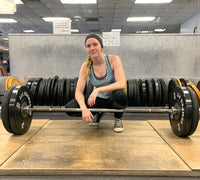 KIMBERLY RETHERFORD
My experience with GRO Method has been exceptional so far. My coach is the first person that I have felt comfortable working with and can explain movements in a way that I understand. She works hard to help me solidify good technique while also tailoring a custom workout plan. Training with GRO Method has been informative, rewarding, and I'm looking forward to competing in my first meet!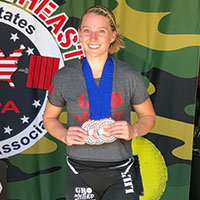 KIM PERRY
I have been training with GRO Method for a little over a year now. Not only have I learned proper form and technique, but I have gained so much knowledge on each lift (Squat, Bench, Deadlift, and Overhead Press). Since training with GRO Method, I have gained both physical strength and mental strength which has increased my overall confidence, both in and out of the gym. If you train with GRO Method, you will not only learn how to lift properly, but you will also gain a deeper understanding of the WHY behind strength training. To better assist you and your training, GRO Method will provide you with a unique, and individualized program that is both effective and progressive.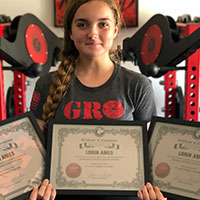 ROME AMES
Lorin Ames has been weightlifting for four months with GRO Method. The program has changed her from a teenager with no focus to a young lady who plans her day. It has helped her focus better on her schoolwork and life in general has a meaning and purpose now. The training has helped her develop her personality and self discipline with a combination of characteristics and qualities that have formed her into the person that she is. Weight training has taught her confidence to tackle new challenges.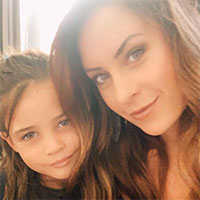 BRITTNY LEIVA
I was introduced to Coach Tori through her husband. I was interested in furthering my fitness goals and Tori was the expert. She was extremely knowledgeable in the field of bench press, deadlift, and squats. Tori was very personable and although we had fun, she was very professional and respectful. The training she presented had great direction and made a huge difference when lifting on my own time. I highly recommend GRO Method to anyone looking for a coach or trainer who is passionate about what they do.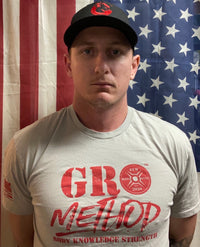 CALEB THOMAS
Since beginning training with GRO Method, I have greatly increased my strength on all the lifts. I now lift more weight than when I was 10 lbs heavier. Not only am I stronger, but now I do it safely and more effectively with proper form and technique. That all comes from the consistency and dedication of the coaches at GRO Method. Too often people get caught up in some basic workout program advertised with some godly figure claiming to have gotten there by following that program. What you don't get from those mass produced and replicated programs is "full spectrum training." With GRO, you get just that! Body, knowledge, and strength. There is no questioning the process because it's tested and proven. Training with GRO is easily the best decision I have made for bettering myself.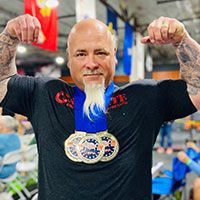 MIKE AMES
I have been training with the coaches at GRO Method for about a year. I actually completed my first ever power lifting competition not too long ago and not only placed first in my class, but now hold 3 state records. I have definitely gained a lot of strength while training with them, but more importantly my form has improved drastically. The coaches at GRO Method are extremely professional, yet personable, and at this point I consider them family, so much so that now my youngest daughter also trains with us.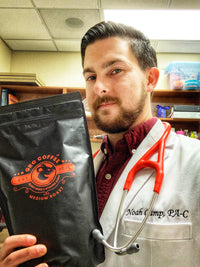 Noah Camp
So far I have been extremely pleased with the GRO training method, I am an extremely busy medical practitioner with small children who wanted to show my patients that you can be a busy professional, raise a family and still lead a fit life. The GRO platform is efficient, science driven, interactive, and forces me to improve upon myself. The training I have received has been technique focused and easy to understand for a novice who wants to avoid injury. For the first time in my adult life I feel good without a shirt on, and I'm excited to see what I'm capable of as I continue with the program
Carlos Robles
In the 6 months with GRO Method I have met and surpassed my expectations of what my lifts could be. The break down of training cycles and ease of use has really created structure and made it easier to maintain consistency in working out while always making me try my best during workouts in a safe manner. Coach Tori is great, always able to be reached for any questions and always willing to help me GRO. I highly recommend this program to any one whether being a beginner want a great way to start working out or an advanced lifter looking to take their lifts to the next level!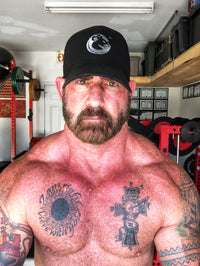 Sean McRae
I am like an old dog that cannot learn new tricks. I have been in the gym for decades and just when you think you have reached your physical potential, a new lesson is learned. Being a 100% disabled, I have many obstacles I have had to overcome, specifically when it comes to training. Through Coach Torianne and GRO Method I have overcome those obstacles and have lifted weight I never thought was attainable with my limitations. I would put her up against anyone who has been in this business for years. Tried, true, and tested her methodical approach works. Her knowledge and the way she conveys that info is not only understandable but very approachable. I will never train with anyone else and I am honored to be a part of the team!