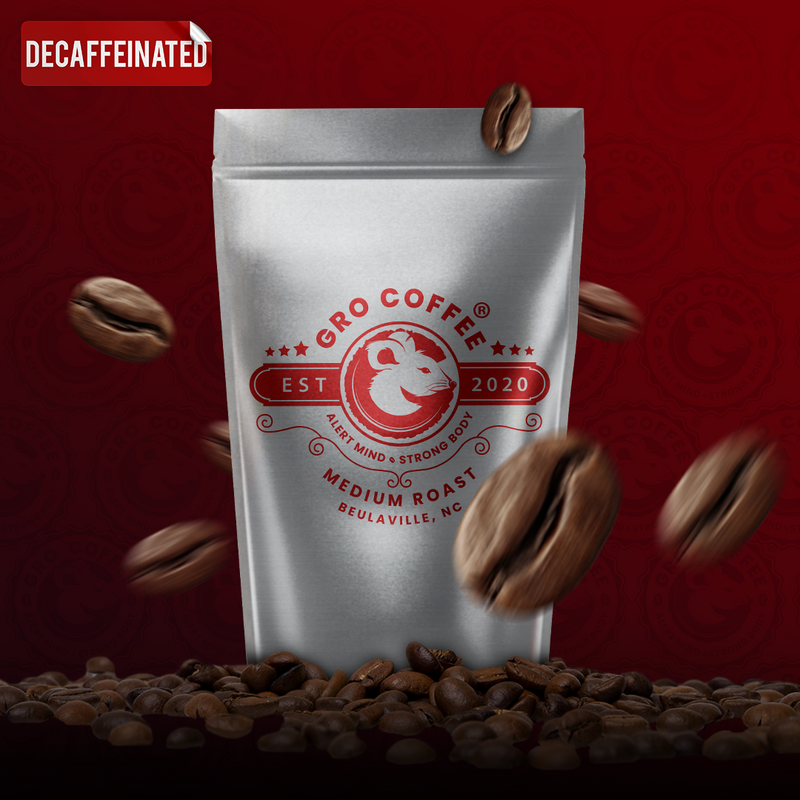 Decaffeinated Coffee
Are you a hardcore coffee drinker but don't want all the caffeine? We understand that not everyone does. If you are a decaffeinated type of coffee drinker, then this is for you!
HOW IT WORKS 
Purchase at any time and you will get the freshest coffee on the market! Once ordered, your coffee will be roasted on the 20th of the month and then will be shipped straight to you to ensure you get the freshest possible coffee. Please note that if you order after the 19th, it will not be shipped until the 21st of the following month.
ABOUT OUR COFFEE
Our signature blend of decaf coffee is specifically formulated with a unique flavor that comes from Huila Columbia. Decaf de Caña is a robust, single-origin coffee that is cupped specifically for its quality, providing you with a supreme flavor without all the caffeine. 
ROAST LEVEL: MEDIUM-DARK
PROCESSING METHOD: EA WASHED
AROMA: ROBUST
FLAVOR NOTES: CREAMY MILK CHOCOLATE, RED APPLE, AND WINEY 
SUBSTANCE: TART AND SWEETNESS
FINISH (AFTERTASTE): CLEAN MOUTH FEEL
WASHING METHOD 
Ethyl acetate is an naturally occurring ester (present in bananas and also as a by-product of fermented sugars) that is used to bond with and remove caffeine from green coffee. First, the coffee is sorted and steamed for 30 minutes under low pressure in order to open the coffee seeds' pores and prepare them for decaffeination. The coffee is placed in a solution of both water and ethyl acetate, where the E.A. will begin to bond with the salts of chlorogenic acids inside the seeds. The tank will be drained and re-filled over the course of eight hours until caffeine is no longer detected (The beans will contain a maximum of 0.01–0.03% caffeine.) The seeds are steamed once more to remove the ethyl acetate traces, though E.A. is only harmful to humans in very high quantities (400 parts per million or more). The residual amount of Ethyl Acetate equates to a maximum of 10 ppm (a ripe banana naturally contains about 200 ppm). Ethyl Acetate has an evaporation point of 70°C. As coffee is roasted at a temperature well above this threshold, roasted coffee will present no trace of E.A. The coffee is then dried and polished for export.